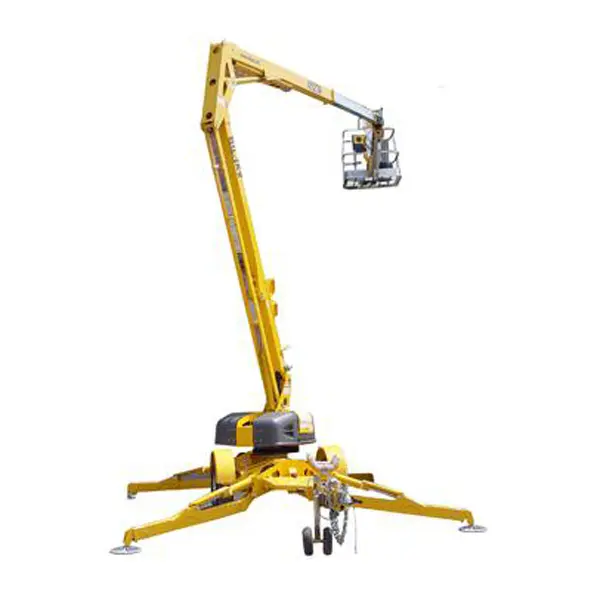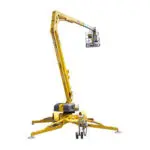 Superior Rents offers a variety of tow-able boom lifts for those high reach places. The multiple possibilities for use at heights up to 61 ft, both indoors and outdoors, make trailer-mounted booms the most popular type of platform with skilled tradesmen and local communities. Their compactness and lightweight allow them to be towed to any site. Hydraulic outriggers correct uneven ground levels with an industry leading 12.5% leveling capability. Trailer-mounted booms are available in both articulated and telescopic models. When renting these lifts you need to make sure and unhitch from your vehicle before use to avoid causing damage to lift and/or vehicle. Each lift had automatic leveling, ground and basket controls, integrated fork pockets, surge and parking brakes, multiple function speeds and more.
The 45′ and 55′ units have a platform jib for those hard to reach places. Each basket capacity is 500 pound and comes with an outlet for any electric tool you may need. For information on range of motion and other specifics contact Superior Rents.
To view more Tow-able Boom Lift items reference our online catalog here.