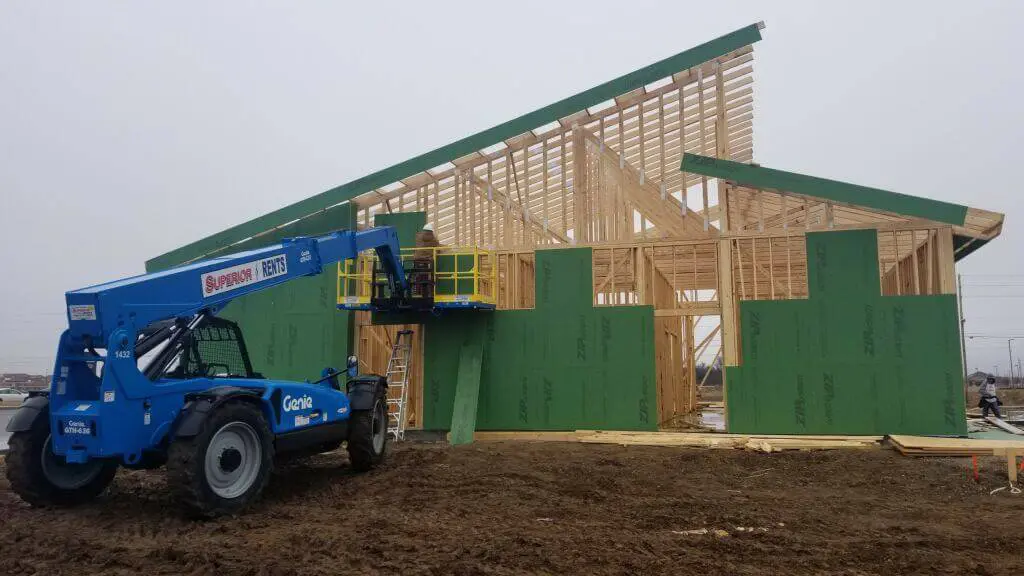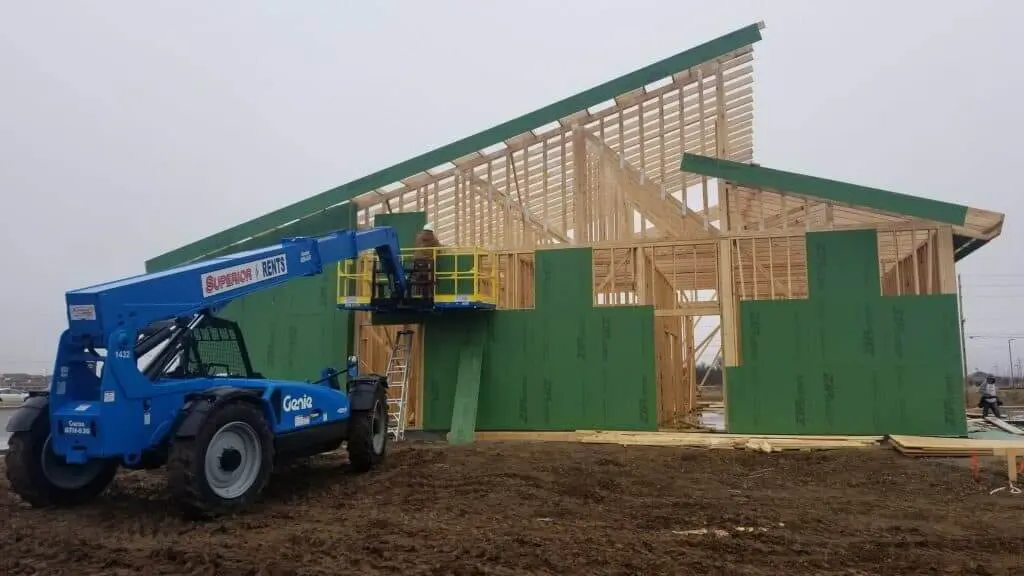 Reach forklifts are made to lift, move, and place materials. Superior Rents offers multiple options including models, GTH 1056, 844, 636, and 5519. The Genie® GTH™-1056 telehandler offers excellent lift capacity and a maximum forward reach 42 ft (12.8 m) to move heavy loads over obstacles. Powerful four-wheel drive and turbocharged diesel engine to handle even the toughest worksite conditions. The Genie 844 has a maximum lift capacity of 8000 lbs. and a maximum lift height of 44 feet. Genie's 636 is a 6000lb lift with a maximum lift height of 36 feet. These three reach forklifts are ideal for loading, unloading, moving and placing loads or materials, as well as job site preparation.
Genie model 5519 is a very popular model due to its maneuverability. The 5519 is capable of 5500 lbs lifting with a maximum lifting height of 19 feet. All units are 4-wheel drive making it easier to power through rough terrain. All GTH units have three steering modes and an easy to use three speed transmission. Also equipped with a frame leveling chassis to allow you to pick up or place loads on a ten degree side slope.
To view more Reach Forklift items reference our online catalog here.