Superior Rents has drills that range from hand-held drills with 1/2" or 3/4" chucks, to hand-held hammer drills, rotary hammer and core rigs. We also stock specialty ones like a right angle drill for those tight areas where a conventional drill will not work. With 1/2" and 3/4" drills the only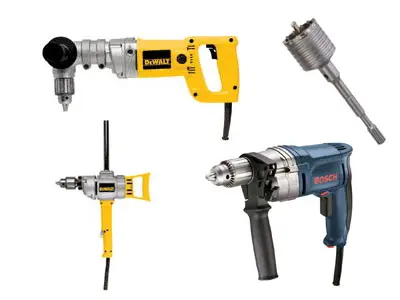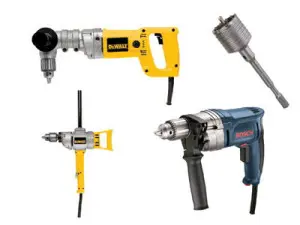 difference is the application, the1/2 " drill is used in construction by contractors and homeowners alike, where the 3/4" drill may be used in more industrial, mechanical or heavy automotive applications. Superior Rents also offers them capable of going through masonry, stone concrete etc. With a hammer drill the bit rotates and hammers at the same time. Superior Rents stocks various sizes and styles of hammer drills with SDS, Spline and SDS Max chucks. We also sell and rent the bits in sizes ranging from 3/16" to 6". Core Drill Rigs like the Norton Clipper DR series drills are perfect for drilling larger holes in concrete and use a wet diamond bit to get the job done. We stock 2", 4", 6", and 8" diamond core bits. If you have any questions about our inventory we have to offer call one of our locations to talk to us today.
To view more Drill items reference our online catalog here.