Need to relocate plumbing or break out a small piece of concrete? A hand-held electric Demolition Hammer will work perfect. Superior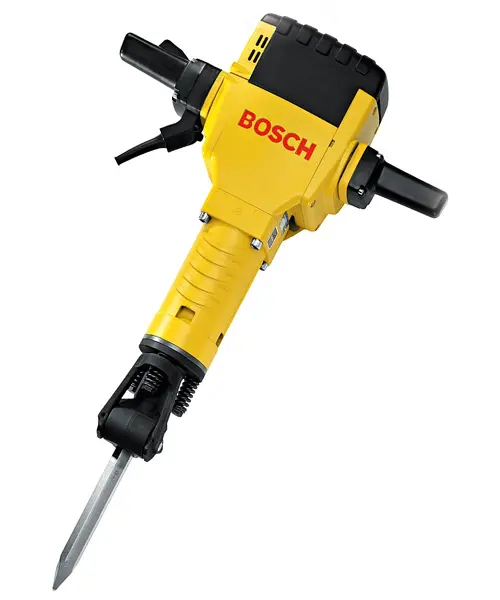 Rents has the brands you can trust like Bosch® and Chicago Pneumatics®. They are available with points, a variety of chisels, or other tools like a ground rod driver or a bushing tool to make other jobs easier. Pneumatic breakers in 65 and 95 pound classes are perfect for demolition, road construction and maintenance. Asphalt contractors, road construction contractors, municipalities and government entities are typically the highest users of this equipment. Usually pneumatic breakers are rented with a large portable compressors. Give Superior Rents a call today to find out more about our offerings in Demolition Hammers.
To view more Demolition Hammer items reference our online catalog here.