Floor Grinders are used for topical applications up to a 1/16" deep. They are for smoothing, cleaning, thin coating removal, and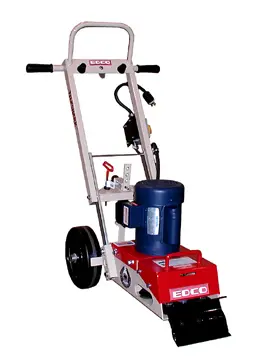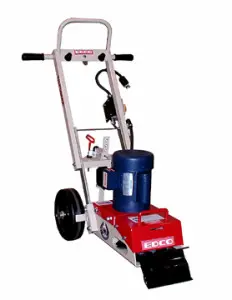 prepping surfaces. Concrete Floor Grinders are contractor and homeowner friendly. Grinding concrete can be a tedious task but Superior Rents is here to make that easier on you. We offer several pieces of concrete grinding equipment to get you job done. Our 7" turbo grinder comes with a diamond blade and spins at a high rpm for the more aggressive jobs. We also offer an electric single head surface grinder that takes 4" x 2" blocks and three blocks complete the head. You can choose from diamond blocks or abrasives blocks in fine, medium and coarse grits. If you need to take up glue off of concrete then put our carbide teeth on the bottom and get a nice clean surface prepped for the next step.
We also have walk behind floor strippers for removing floor coverings from concrete and wood surfaces. Material examples include vinyl, linoleum, carpeting, hardwood, rubber flooring, and ceramic tile. A 10" blade on the front of the machine vibrates as you push to peel up the tile. This machine will not get all the glue up, but see the above referenced single head surface grinder with the carbide teeth to complete your project.
To view more Surface Preparation items reference our online catalog here.