Air Compressors can be used for more than powering pneumatic tools. Superior Rents serves the construction, landscaping, industrial/manufacturing, oil/gas industries as well as municipalities with a big selection of compressors from small hand carry compressors to much larger tow behind uni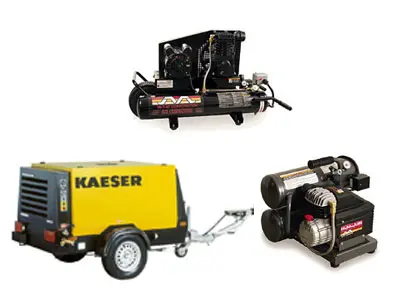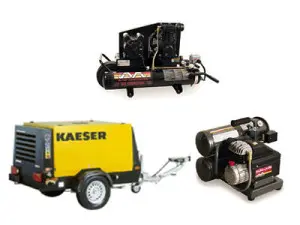 ts.
Superior Rents stocks 2½ H.P. 4 gallon 4 CFM electric compressors that work well powering small air tools such as finish nailers, framing nailers and roofing nail guns. We also carry wheelbarrow portable electric and gas powered compressors that allow the user to work in a variety of applications where electricity may not be available. Wheelbarrow compressors have 9 gallon tanks and CFM ranges from 6.9-12.5. Portable compressors are also available from Superior Rents in tow behind versions that are rated at 210 CFM, and are used for powering pneumatic pavement breakers, post/pipe drivers, countless other pneumatic tools as well as being used to winterize irrigation and underground utility installation. Give one of our friendly team members a call today to inquire about other uses for our Air Compressors.
To view more Compressor items reference our online catalog here.