Superior Rents has the Earthmoving Equipment you need. From a variety of Skid Steer Loaders, Backhoe Loaders, Tractors with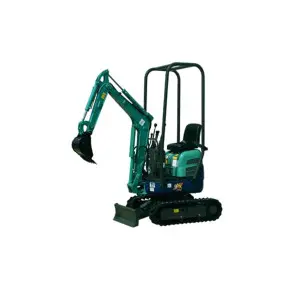 loaders and Mini Excavators. This equipment is used by landscaper contractors, plumbing contractors, electricians, excavating contractors, concrete contractors, utility contractors, demolition contractors, road & highway construction contractors, farming, ranching and Government/Military industries, in addition to the numerous DIY weekend warriors/homeowners who decide to tackle the next project.
Skid Steer Loaders are available from Superior Rents in two sizes of wheeled machines or configured with rubber tracks. Brands you can trust like John Deere® and Kubota® make up our inventory. Superior Rents foam fills all of our wheeled Skid Steer Loaders, this alleviates flat tires from roll-offs or normal hazards that are commonly found on job sites. Skid Steer Loaders are available in radial lift and vertical lift models. They are used to quickly and efficiently move materials around job sites, light excavation and become extremely versatile when paired with an attachment. Superior Rents offers many different attachments for our Skid Steer Loaders. You can get smooth or tooth buckets, pallet forks, or a hydraulic grapple for moving brush and debris. We have Augers available with 9", 12" 18", 24" bits and extensions for drilling post holes, planting trees or other construction projects. Hydraulic Breakers from Atlas Copco are available in two different sizes (500 pound and 750 pound) and are used to
break concrete or rocks in demolition and construction. Need an attachment capable of light finish grading? A Power Rake (also known as a Harley® Rake) is a excellent choice. It is possibly the most versatile and effective landscape tool in the marketplace. What can you do with the power box rake? You can doze, shape, cut and course grade. By bridging up the loader front, running on rakes front casters and loaders rear tractive drives (rear tires or front elevated tracks ) you can do fine grading from zero to 3.5″ depth cut, this is an excellent way to clean and prep for seeding a very large area in a short period of time, all while safely operating the loader in a forward direction. In this same way of setting up, you can do de-thatching and turf removal, by backing slowly and rushing forward in the same path, stripping out grasses but leaving the workable loam. Superior Rents also has Preparators which are sometimes referred to as soil conditioners. Operating this unit in reverse will perform the same tasks as the Power Rake, site cleanup and soil preparation, collecting material of 3/4 – 6″. A spinning brush located inside the unit removes fine material allowing it to fall into the collection bucket which has a perforated floor, this permits fine workable loam to remain on the job site and not be carried away as discarded debris. While operating this unit in a forward direction you can till & homogenize to 2 1/2 inches in depth, creating an excellent seedbed.
Mini Excavators, also called Compac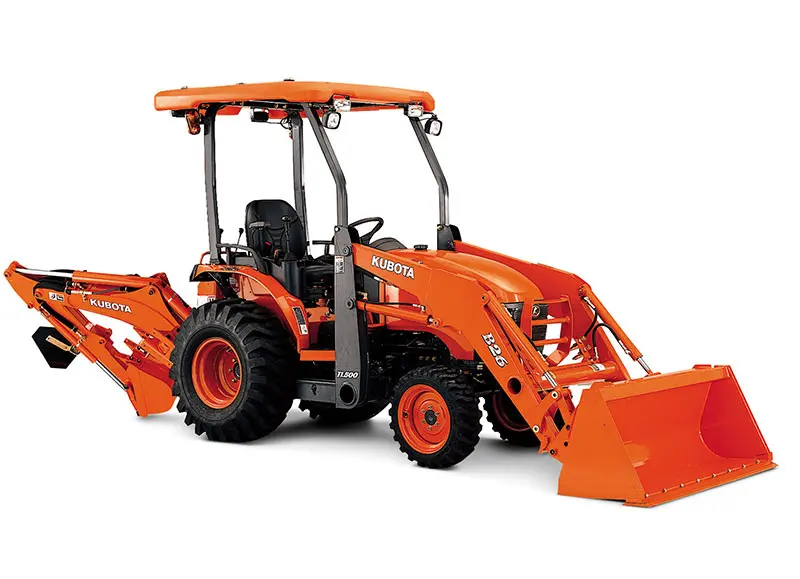 t Excavators are exceptional for work in a confined place and can out-perform larger, more expensive machines in construction work, landscaping and pipe-laying. With zero-tail-swing and quick, easy setup and mobility. Superior Rents currently stocks three sizes of mini excavators.
The IHI 9VX-3 ultra-mini zero tail swing excavator is much faster and easier alternative to any shovel or wheelbarrow for working in tight spaces. This is a small mini excavator with large potential. Tracks retract to 27.5" to allow passage through a standard yard gate, doorways or other narrow spaces. Size and power are ideal for residential or indoor work.
Weighing in at 6,100 pounds, the IHI 25VX features over 14 feet of reach, a digging depth of 8'3" feet, and bucket breakout force of 5,698 pounds. The 25VX mini excavator offers all of the comforts of a large excavator, standard features include hydraulic pilot controls, suspension seat, arm rests, two speed travel, A-F pattern change valve, variable displacement pumps, and rubber tracks. With zero tail swing combines with an independent swing boom the machine can fit into close confines and work with ease around walls or other obstacles.
The 40VX-3 from IHI has the largest operator's space in its class and its clean engine is compliant for EPA interim Tier4. This mini excavator is a 10,206 lb zero tail swing unit with a digging depth of 11'10" and a digging force of 9,854 lbs. Superior Rents equips this size excavator with hydraulic thumbs that allow the operator to pick up materials, debris or other items and move them with ease, without leaving the operators station. Standard equipment include a Yanmar® 37.1 HP engine, 4 post canopy, rubber tracks, auxiliary hydraulic piping, pattern change valve, suspension seat, arm rest, and back-fill blade.
Superior Rents has small to mid size backhoes for light excavation projects. They are perfect for Landscaping Contractors, DIY and small farm applications. You can rent a Kubota® model B26 or L45. They are diesel-powered, four wheel drive units that combine the features and versatility of a full-sized backhoe with the maneuverability of the compact size. They can be used for anything from moving material to digging trenches or footings. Superior Rents backhoes are equipped with 18" buckets on the back.
Small Landscape Tractors are also available from Superior Rents. We rent a 30 horsepower four wheel drive tractor with a front end loader. These tractors are even more versatile when paired with one of our three point attachments. We have landscape rakes, box blades, straight blades and a rotary cutter or Brush Hog attachment that will fit on our tractor. Tractors are used primarily by homeowners, property maintenance contractors and small agricultural operations. They are capable of moving material, light excavating, grading and mowing tall grass.
Superior Rents should be your first call for Earthmoving Equipment. Give us a call or stop by today so we can help you find the right piece of equipment to fit your needs.
To view more Earthmoving Equipment items reference our online catalog here.